The ISU Studio for New Media is a facility to foster and enable high-end multimedia development by students, faculty and staff at Iowa State University. I founded the Studio in 2004, and have directed it ever since.
The Studio moved to 316 Ross Hall in 2005. It offers multimedia hardware and software for production and editing, useful for both multimodal research and digital media-assisted teaching. It is literally packed with equipment and software that will enable members to produce higher-quality multimedia than any of us could with our own, personal equipment. Since then I have directed how it has assisted students and faculty to develop multimedia.
In the 1990s, many people in the digital humanities had discussed new media ontologies; they believed electronic media had some essential quality that differentiated "new" media from the "old" ones. Of course they disagreed as to what exactly that quality was: some suggested it was democracy (Bolter 1991, Krol 1993), while others suggested it was free trade (Negroponte 1995, Mitchell 1996), while still others contended it was globalized community, or communities of practice (Wenger and Snyder 2000). But a popular trend was to argue that new media should not try to do what traditional media did, but instead be true to its essence–whatever that might be!
We at the Studio for New Media believe that new media are not determined by ontologies, but instead are shaped profoundly by human elements such as culture, history, rhetoric and design. Therefore, they can (and should) be integral parts of our culture and organizations.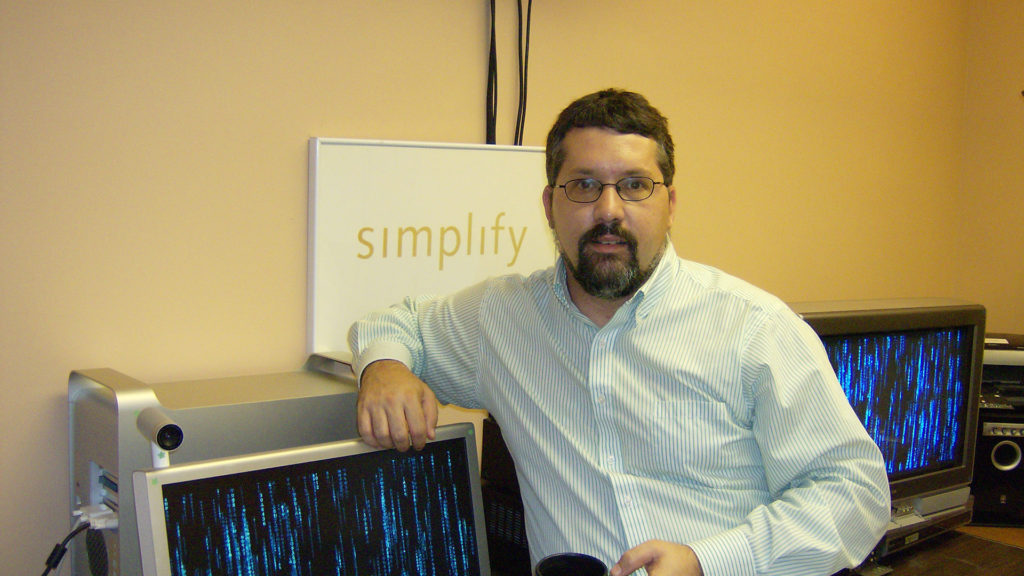 The mission of the Studio is to extend and develop both scholarly and popular understanding of new media, using emerging technologies, studying the culturally-situated representations of online practice, and theorizing the relationships between technology and culture. Rather than assuming technologies contain qualities which then shape culture, the Studio will foster active production of new media, and critical study of the dialectical (mutually-constitutive) interaction between cultures and communications technologies.
Further, since universities like ISU during COVID began a new policy to have students purchase their own laptops, we have seen a problem of increasing inequality of access to high-end capabilities. Students and instructors who don't have large budgets (or large grant funding) don't have easy access to high-end computers, just as 4K video and interactive multimedia are becoming more common across our culture. The Studio seeks to remedy that inequity a bit, providing easy and accessible use of tools to improve our expertise with new media — without requiring anyone to buy equipment we can't afford ourselves.
And there's room for faculty who do receive grant funding to place their multimedia equipment here. If an ISU faculty member needs specialized multimedia equipment or powerful software for a funded grant project, they can place it in the Studio. That way, people working for the grant can access the equipment 24/7, and those of us who might also benefit from such equipment may also use it!
But it won't do this solely through theory; members will be encouraged, always, to apply their ideas using state-of-the-art hardware and software, so we can help to lead in the development of new, improved media practices for the College of LAS, Iowa State University, and the larger public.
So. The Studio for New Media pursues this mission by facilitating several forms of theoretically-informed practice:
interdisciplinary scholarly research into new media, publishing collaborative writings about new findings and methodologies.
students' extracurricular interactions with advanced new media technologies.
instructors' exploration of new media for producing more engaging course materials.
development of leading-edge new media products, including websites, desktop and web apps, interactive multimedia, user interfaces, instructional designs, streaming, and optical media solutions.
funded research into new media development methods and techniques.
study of the effective teaching of new media.
investigation of often-neglected arts and humanities aspects of new media, such as the cultural studies of technology, history of science and technology, and user-centered design.