Strategies for developing and delivering multimodal content via digital media. Focus on the principles of database design, interface development, usability testing, and collaborative content management within professional communication settings.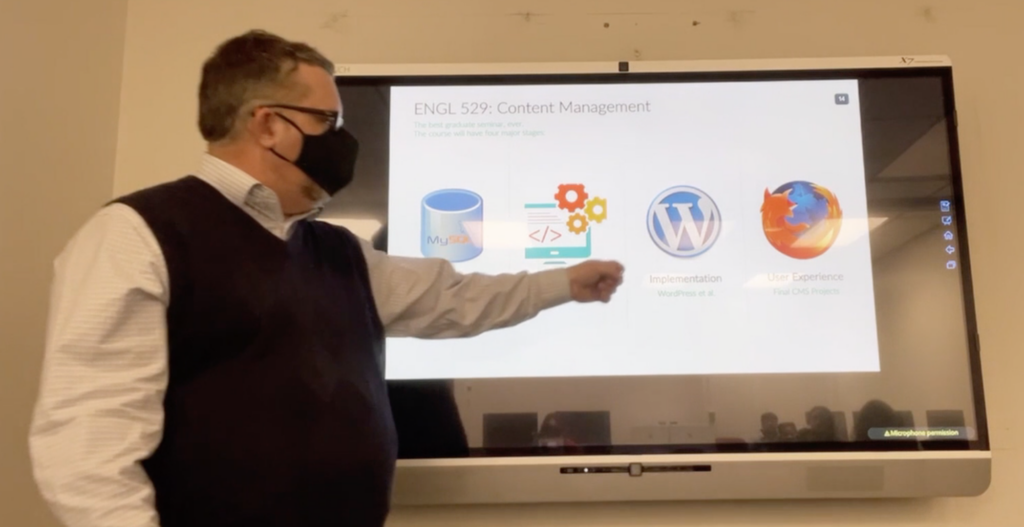 Through readings, class discussion and applied projects building and editing actual content management systems, students in the Iowa State University Technical Communication B.S., RCPC M.A., and Rhetoric and Professional Communication Ph.D. can learn how to: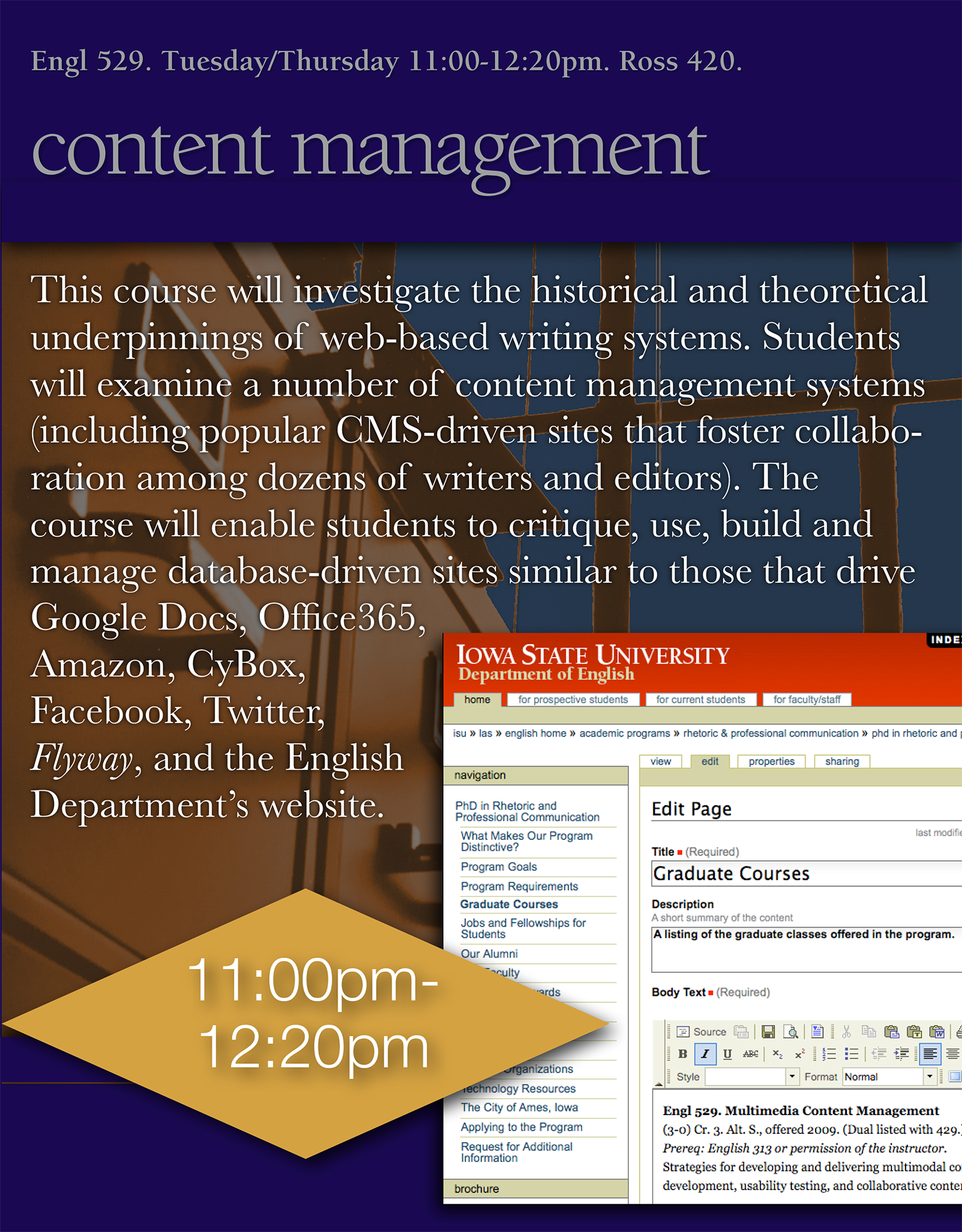 Apply rhetorical principles (audience analysis, invention, organization, style, design) to authoring with and authoring of content management systems.
Use usability and user experience design techniques for content development (including web multimedia which include database-driven content, streaming media, and interactivity).
Plan and manage collaborative CMS projects; master software genres commonly used for database-driven content development in education and industry.
Students in this class have access to a local-access-only web and database server, and under my guidance design and build simple back-end (database-driven) content management systems, experiment with a wide range of commercial and open source CMSes, and develop a large final project CMS for an actual client.